Top Fuel Dirt Dragbikes
Top Fuel News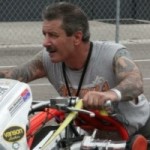 Larry "Drums" Brancaccio continues to recover from an accident where he ran off the end of the drag strip during Nitro ...
[+]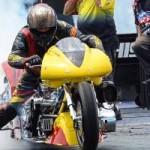 The HTP Performance Man Cup Nationals from Memphis, Tenn., June 20-21, proved to be a challenging event for riders and tuners ...
[+]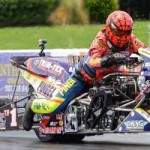 Top Fuel Motorcycle legend Larry "Spiderman" McBride is in his 37th year of professional drag racing. He's done it all. Yet he ...
[+]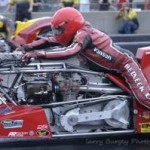 The following is a weekend blog from the HTP/Motec Manufacturers Cup, June 20-21 by Chris Hand crewman Dick Boxell. Boxwell writes; The ...
[+]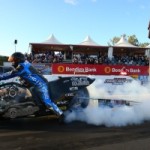 Chris Matheson's Top Fuel Nitro Harley Team ended the Australian National Championship season in third position on 203 points, some eleven ...
[+]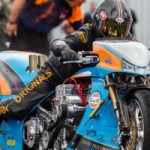 Following the amazing run of success for the Gulf Oil Dragracing – Grand Prix Originals Top Fuel team in the FIM ...
[+]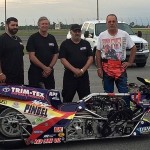 Dragbike racing fans have not seen the last of one of the sport's most famous and accomplished motorcycles. Top Fuel legend and ...
[+]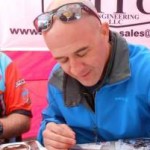 It's race week for the Korry Hogan - Alewine team as they eagerly prepare for their season debut at the Manufacturers ...
[+]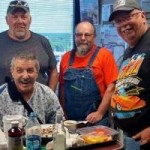 Nitro Harley dragike legend Larry "Drums" Brancaccio, 57, of Nutley, N.J. underwent successful surgery to repair fractures sustained during a high ...
[+]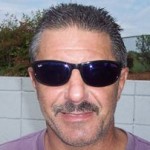 Larry "Drums" Brancaccio was involved in an accident after running off the end of the drag strip during the second round ...
[+]
Nitro Dragbike Image of the Day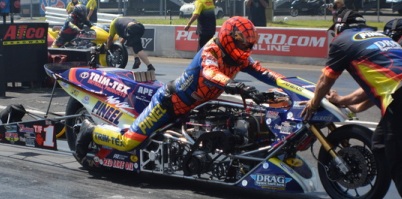 Harley-Davidson News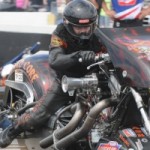 The IHRA Mopar Nitro Jam Nationals kicked off at Grand Bend Motorplex for the first Canada race of the 2015 season. Local ...
[+]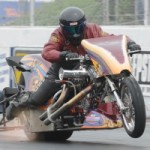 The International Hot Rod Association (IHRA) drag racing community will see a familiar face this weekend at Grand Bend Motorplex as ...
[+]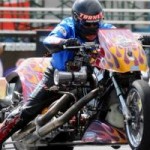 The President's Cup Nationals Fueled by Sunoco was in full swing when remnants from Tropical Storm Bill moved into the Southern ...
[+]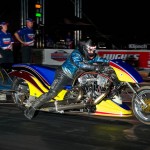 The first day of the President's Cup Nationals Fueled by Sunoco is in the books with qualifying taking place at Maryland ...
[+]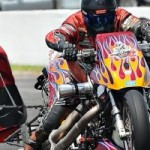 The riders of IHRA's Nitro Harley class are among the most popular classes this season. With 2,000 horsepower, nitro-burning engines placed ...
[+]