MIROCK Battle Royale Movie
Top Fuel News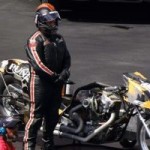 Dale Nilles finished the weekend with a win and the championship for the Manufactures Cup Series. Dale won 2 of the ...
[+]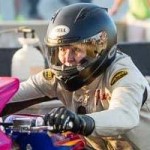 Not only did Janette Thornley and the Dream Chaser Dragbike Racin' team go a lot of miles to race, but they ...
[+]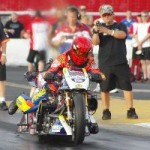 The much vaunted Battle of Bradenton, a clash of Top Fuel motorcycle titans took place just a week ago at the ...
[+]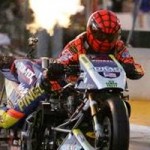 Who is the quickest and most tenacious Top Fuel dragbike racer in the world? Fans sought the answer at one of the ...
[+]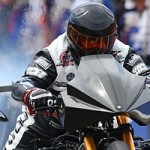 Three time Australian Top Fuel Motorcycle Champion returned to the scene of one of the more spectacular high speed crashes in ...
[+]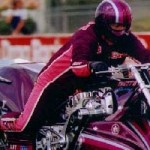 On September 1, 1996 motorcycle drag racing lost perhaps the greatest Top Fuel rider in the sport's history when Elmer Trett ...
[+]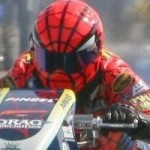 On Friday, November 8th, 2013, at a drag strip located in Bradenton, Florida in the USA, a clash of Top Fuel ...
[+]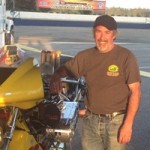 When college football players transition into the NFL, many express how it's an overwhelming challenge, adapting to how much quicker the ...
[+]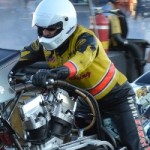 On Tuesday prior to the AMRA final event of the year, the crew of Hawaya Racing headed to "the Rock" in ...
[+]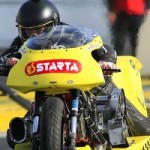 On August 24th, 2012, Top Fuel motorcycle drag racer Peter Svensson, of Sweden, while racing during the Scandinavian Internationals, fired a ...
[+]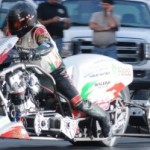 In an event that included riders from Germany, Australia and Canada as well as from California and Colorado, it was local ...
[+]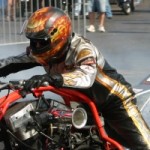 Larry "Drums" Brancaccio with Bammer Racing is in transit to AMRA's Jim McClure Nitro Nationals at Rockingham Dragway, Rockingham, NC.   According to ...
[+]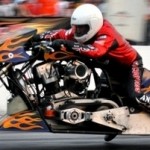 A Top Fuel showdown between North Carolinians Tommy Grimes and Jay Turner, reigning series champion Randal Andras and Texan Rick "Sharky" House will ...
[+]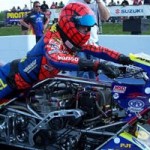 Top Fuel Motorcycle legend Larry "Spiderman" McBride has amassed 10 championships and numerous world records throughout his illustrious 33-year career.  The ...
[+]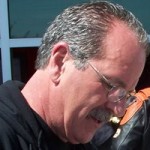 Top Fuel Motorcycle hero Larry "Spiderman" McBride is poised to entertain South Florida drag racing fans with ground-pounding, nitro runs at ...
[+]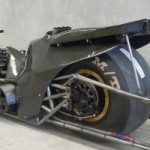 Australian Multiple Top Fuel Motorcycle Champion Chris Matheson and his Nitro Voodoo Team are in preparation to return to the Australian ...
[+]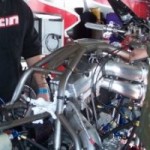 The ManCup is proud to announce the formation of Pingel Enterprise Top Fuel Twin class as the latest blockbuster addition to ...
[+]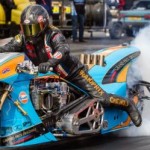 To say that the Gulf Oil – Grand Prix Originals team had a successful weekend at the European Championship Finals would ...
[+]
Dragbike News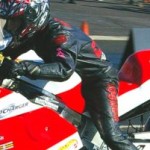 Cycledrag has just confirmed, by phone, that the title contending DAS Performance bike, out of Dracut, Massachusetts has been sold to ...
[+]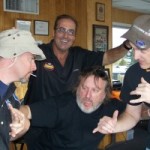 Strange things can occur in the tower during a long, three-day motorcycle drag race. At the Drag Bike Nationals at South ...
[+]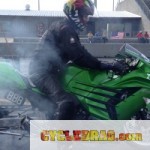 If you missed the Dragbike Nationals from Valdosta, Ga., fear not. Thanks to Tim Fleming at SGMP and six fine sponsors, ...
[+]
Image of the Day