First Side-by-Side Top Fuel Dragbike 5
Top Fuel News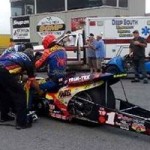 Facing back-to-back races 750 miles apart can be a challenging experience. Top Fuel Motorcycle virtuoso Larry "Spiderman" McBride made the most of the ...
[+]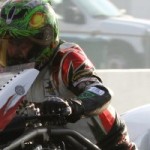 If there was ever a time when everything just worked in their favor, it was at the NHRA Lucas Oil Drag ...
[+]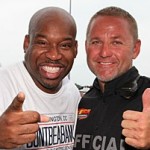 For the first time ever at a Mickey Thompson MIROCK Superbike Series event, Top Fuel motorcycles took to the meticulously prepped ...
[+]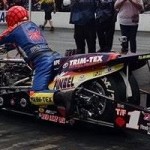 Drag racing history was made at the MIROCK WPGC Bike Fest at Maryland International Raceway, July 25-27. Top Fuel Motorcycle legend Larry ...
[+]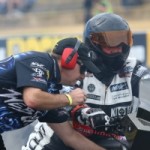 Multiple Top Fuel Motorcycle Champion Chris Matheson took the full brunt of a freak accident in Round 5 of the Australian ...
[+]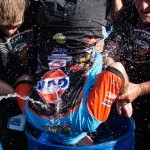 The Gulf Oil Dragracing – Grand Prix Originals team headed to the second race 2014 FIM European Dragracing Championship calendar with ...
[+]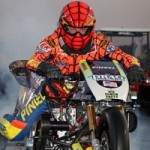 What makes the most anticipated event on the motorcycle drag racing and culture calendar better? Nitro! For the first time ever ...
[+]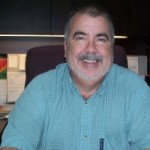 With interest in motorcycle drag racing dwindling in some areas of the country, the sport needs all the support it can ...
[+]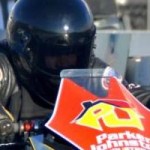 Damian Cownden, from Victoria, B.C., won the Drag Specialties Nitro Bike category, meeting up with Nate Gagnon, from Qualican Beach, B.C. ...
[+]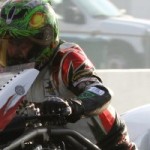 Whenever Ray Price Racing brings the 1,000 horsepower Top Fuel Harley Akea Express, the crowds are always in for the ride-of-their-lives. ...
[+]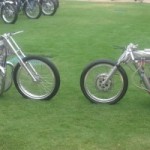 For more than three decades, the Concours d'Elegance of America at St. Johns has showcased some of America's finest vintage cars. ...
[+]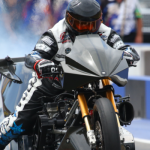 Top Fuel Motorcycle Champion Chris Matheson and his Nitro Voodoo Team are preparing to travel across the outback North from their ...
[+]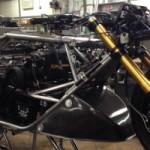 After over five years of incredibly thoughtful and meticulous labor, Larry "Spiderman" McBride's new, cutting-edge, mostly handmade motorcycle is nearly complete. In ...
[+]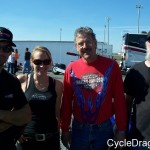 Hawaya Racing Team headed to Bristol, Tennessee this past weekend for the NHRA Lucas Oil Screamin Eagle Series race presented by ...
[+]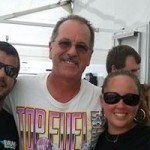 Prior to the final round of the East Coast Cup at Virginia Motorsports Park, June 20-22, Larry "Spiderman" McBride and his ...
[+]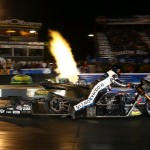 Australia's quickest Top Fuel Motorcycle Racer Chris Matheson has taken the Gold Christmas Tree at the 40th Australian Winternationals held at ...
[+]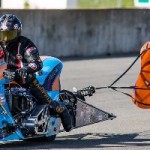 Following the Gulf Oil Dragracing – Grand Prix Originals Top Fuel team success at the opening round of the USA Championship ...
[+]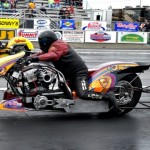 After not competing in the first two International Hot Rod Association (IHRA) Nitro Jam Series events of 2014, Mark Cox on ...
[+]
Dragbike News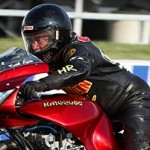 NHDRO, the Midwest's largest motorcycle drag racing series, took over the legendary quarter mile of Lucas Oil Raceway for the Summer ...
[+]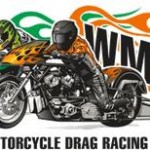 Sandra Alberti of the WMDRA wirtes,"Sorry for the lack of updates and race results… unfortunately, with over 750,000 people in Sturgis ...
[+]
[+]
Image of the Day