Privateer Team Goes to Suzuki in NHRA PSM
Top Fuel News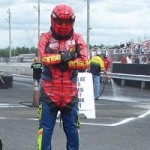 Top Fuel Motorcycle legend Larry "Spiderman" McBride has been confined to his home for the past week under doctor's orders. The 14-time ...
[+]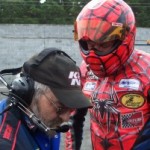 Top Fuel Motorcycle legend Larry "Spiderman" McBride received some unfortunate news that the burns he sustained during a wild explosion at ...
[+]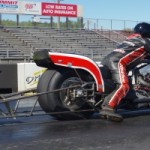 On Sunday, Sept. 20, just after 2:30, Jim Doyle of Springfield, Mass. was injured when his AMRA F/B Fuel Harley crashed ...
[+]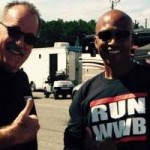 It was a day at the races no one will ever forget. The 14-time Top Fuel motorcycle champion, Larry "Spiderman" McBride, and ...
[+]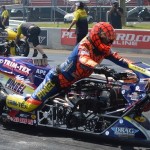 Most veteran motorcycle drag racers get sentimental and can't help reminiscing when it's time to race the famous South Jersey launchpad ...
[+]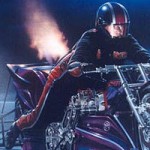 It has been over 19 years since, arguably, the most prominent and esteemed motorcycle drag racer tragically lost his life while ...
[+]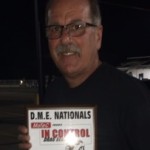 When it comes to winning, many racers live by the cliché, "whatever it takes." Four motors, three drive chains, three sprockets and a ...
[+]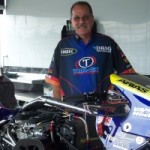 Top Fuel Motorcycle 14-time champion Larry "Spiderman" will make his return to the famous Rockingham, N.C. dragstrip for the first time ...
[+]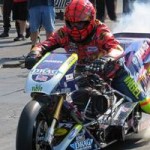 Larry "Spiderman" McBride and Dave Vantine's exciting Top Fuel Motorcycle match race battle at the WPGC Bike Fest from Maryland International ...
[+]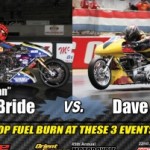 During last year's three-event match race series between Top Fuel legend Larry "Spiderman" McBride and impressive third-year nitro racer Dave Vantine, ...
[+]
Nitro Dragbike Image of the Day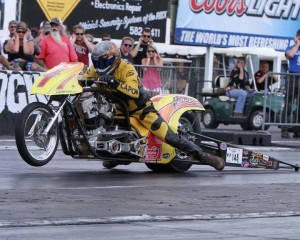 Harley-Davidson News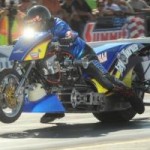 The Summit Racing Equipment World Finals featuring Nitro Jam takes place this weekend at Memphis International Raceway (MIR). The final race ...
[+]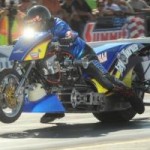 The San Antonio Nationals Fueled by Sunoco is in the books and only one more race remains to determine the International ...
[+]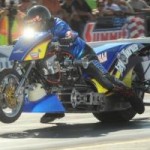 The 2012 International Hot Rod Association (IHRA) World Champion, Jay Turner, is looking to secure his fourth IHRA Championship at the ...
[+]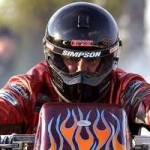 What does Mark Twain, author of The Adventures of Tom Sawyer, share with Rockingham Dragway's biggest motorcycle race?  Both were reported ...
[+]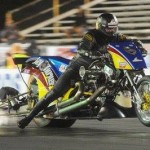 The Mopar Nationals presented by Williams Racing at Grand Bend Motorplex marked the 10th Nitro Jam Drag Racing Series event on ...
[+]