May 2012 Archive Showers that cancelled Saturday night's program failed to dampen the high-horsepower action when the Mickey Thompson MIRock Superbike Series opened the Maryland International Raceway portion

Continue Reading » More From May 2012
Dream Chaser Racin', Janette Thornley kicked off her first season of drag racing at a Manufacture's Cup held in Valdosta, Georgia, April 13-15. It was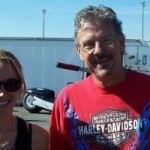 Hawaya Racing headed to South Georgia Motorsports Park to kick off the 2012 racing season at the Manufactures Cup race in Valdosta Georgia. 12 AHDRA
Pro Mod - Grothus vs. Rendeluk
Top Fuel News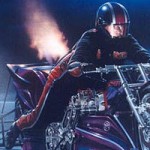 It has been over 19 years since, arguably, the most prominent and esteemed motorcycle drag racer tragically lost his life while ...
[+]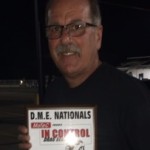 When it comes to winning, many racers live by the cliché, "whatever it takes." Four motors, three drive chains, three sprockets and a ...
[+]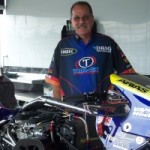 Top Fuel Motorcycle 14-time champion Larry "Spiderman" will make his return to the famous Rockingham, N.C. dragstrip for the first time ...
[+]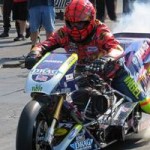 Larry "Spiderman" McBride and Dave Vantine's exciting Top Fuel Motorcycle match race battle at the WPGC Bike Fest from Maryland International ...
[+]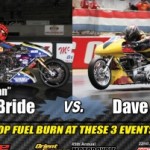 During last year's three-event match race series between Top Fuel legend Larry "Spiderman" McBride and impressive third-year nitro racer Dave Vantine, ...
[+]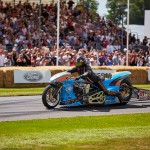 Following the The Gulf Oil Dragracing team's inaugural and award winning appearance at the 2013 event they were unable to accept their ...
[+]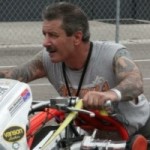 Larry "Drums" Brancaccio continues to recover from an accident where he ran off the end of the drag strip during Nitro ...
[+]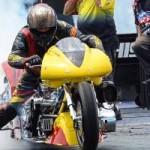 The HTP Performance Man Cup Nationals from Memphis, Tenn., June 20-21, proved to be a challenging event for riders and tuners ...
[+]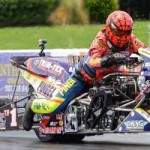 Top Fuel Motorcycle legend Larry "Spiderman" McBride is in his 37th year of professional drag racing. He's done it all. Yet he ...
[+]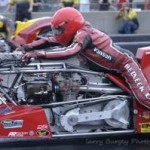 The following is a weekend blog from the HTP/Motec Manufacturers Cup, June 20-21 by Chris Hand crewman Dick Boxell. Boxwell writes; The ...
[+]
Nitro Dragbike Image of the Day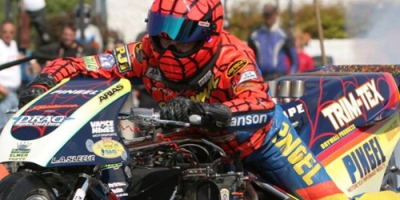 Harley-Davidson News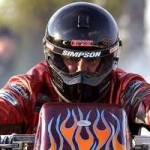 What does Mark Twain, author of The Adventures of Tom Sawyer, share with Rockingham Dragway's biggest motorcycle race?  Both were reported ...
[+]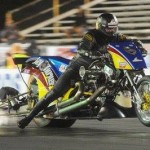 The Mopar Nationals presented by Williams Racing at Grand Bend Motorplex marked the 10th Nitro Jam Drag Racing Series event on ...
[+]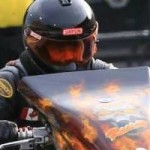 The final night of the inaugural Nitro Jam Nationals in Spokane, Wash., presented by Good Vibrations, brought with it fast E.T.s ...
[+]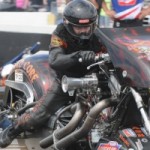 Day one of the inaugural Nitro Jam Nationals presented by Good Vibrations at Spokane County Raceway was a success. The track ...
[+]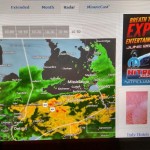 Mother Nature strikes again as the IHRA Mopar Nationals Nitro Jam event has been postponed due to rain.   The Environment Canada is ...
[+]