Joey Gladstone 6.76 Street Bike Run!
Top Fuel News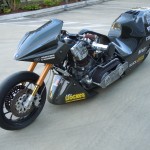 After starting on a high winning Round One of the Australian Top Fuel Motorcycle Championship earlier this year, Multiple Australian Champion ...
[+]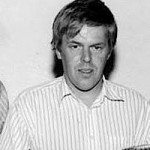 It was with a large measure of sadness that on April 13th, 2015 I read of the passing of British Top ...
[+]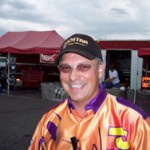 Keith "Scooter" Kizer served as the president and guiding force of AMA/Prostar from 1989 to 2006.  Kizer worked closely with Top ...
[+]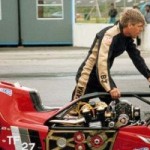 Brian Johnson, a legend of Top Fuel Motorcycle drag racing has unexpectedly passed away. Cycledrag.com sends its deepest condolences to all of ...
[+]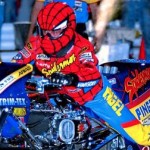 When a collegiate wrestler finishes a marvelous career with a victory, he often leaves his shoes in the middle of the ...
[+]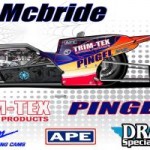 Top Fuel Motorcycle legend and 14-time national champion Larry "Spiderman" McBride needs your creative input. McBride is inching closer to debuting his ...
[+]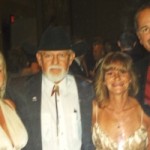 Top Fuel Motorcycle legend Larry "Spiderman" McBride was deeply saddened to learn of the passing of his respected friend, longtime AMA/Prostar ...
[+]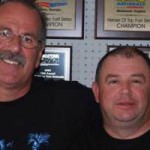 Legendary 14 time Top Fuel AMA Motorcycle Champion Larry "Spiderman" McBride to the Rescue. After winning Round One of the Australian National ...
[+]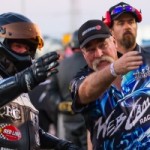 After a win in Round One of the Pro-Series Australian Drag Racing Championship, Multiple Australian Champion and current Record Holder Chris ...
[+]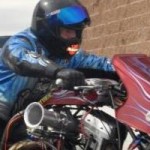 The first race of the 2015 International Hot Rod Association's Nitro Jam Drag Racing Series season now is in the record books. ...
[+]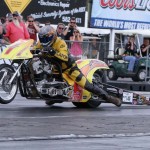 Team HeadBlade and Capone Racing are ready to announce their 2015 Drag race schedule. During the winter break after numerous phone ...
[+]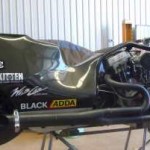 Australian Multiple Top Fuel Motorcycle Champion Chris Matheson has taken out the first round of the Australian National Drag Racing Championship ...
[+]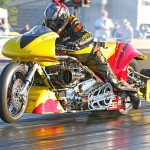 David Vantine and the Pollard Nitrosports team finished off 2014 with a consistent, if not earth-rotating, weekend at the Manufacturers Cup ...
[+]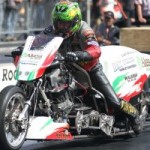 After capturing the teams fifth NHRA win at Mission Raceway Park back in September, the Akea/Ray Price Racing team was excited ...
[+]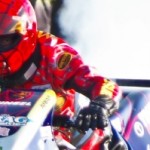 One event after one of the most frustrating outings of his career, Top Fuel Motorcycle legend Larry "Spiderman" McBride rebounded with ...
[+]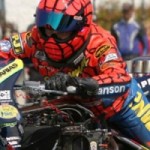 On the weekend of the fastest, quickest, motorcycle drag race of 2014, MTC Engineering will host a gathering of the elite ...
[+]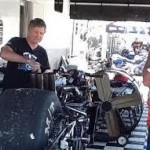 [caption id="attachment_10797" align="alignleft" width="391"] This picture best sums up the MIROCK Fast By Gast Fall Nationals from Maryland International Raceway, Oct. ...
[+]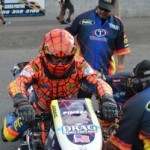 The last time Top Fuel dragbike racers Larry "Spiderman" McBride and Dave Vantine met at Maryland International Raceway history was made. [caption ...
[+]
Harley-Davidson News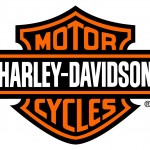 Harley-Davidson Inc. is scaling back motorcycle production as it loses sales to rivals offering discounts of as much as $3,000 a ...
[+]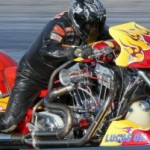 The IHRA Nitro Jam Drag Racing Series has invaded Florida and following a spectacular show at Bradenton it now is headed ...
[+]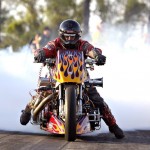 The IHRA Nitro Jam Drag Racing Series points battles were shuffled after drivers encountered luck, both good and bad, at last ...
[+]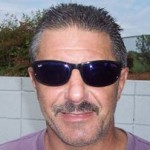 Larry "Drums" Brancaccio of Bammer Racing, Nutley, NJ,  is pleased to announce that JIMS will be on board as a product ...
[+]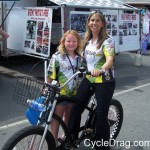 In 2015, Quicksilver Powersports Lubricants will help power seven-time land speed record holder Valerie Thompson on her quest to reach record ...
[+]
Image of the Day