Tommy Grimes - Nitro Harley Slow-Mo
Top Fuel News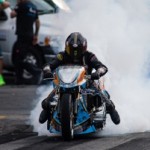 Check out a clip of European Top Fuel Motorcycle racer Ian King's career best 5.83 at 232 mph at Santa Pod ...
[+]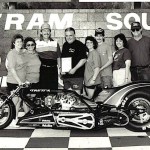 As many of you know, APE and Trett Racing were hooked up from the first time he came out west with ...
[+]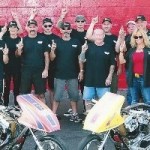 This past week, HRP held the first Nitro Bike School of 2015. This was our first outing since restructure of the ...
[+]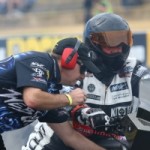 Australia's quickest man on two wheels will be attempting to set another Australian record, however, this time on his Nitro Harley ...
[+]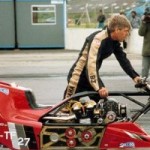 By all accounts, Top Fuel Motorcycle legend Brian Johnson and his supportive, loving wife Ann were inseparable.  The tight-knit couple was ...
[+]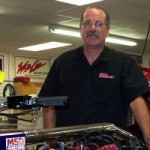 The news about the VIP guest list for the 2015 British Drag Racing Hall of Fame (BDRHoF) Gala Awards Dinner at ...
[+]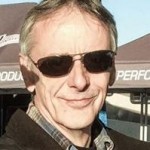 There is more good news for fans, racers and supporters of the Top Fuel Motorcycle class.  A category, which some feared ...
[+]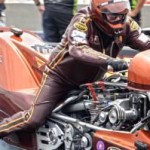 On April 28th Top Fuel Motorcycle racer Sam Wills entered the desirable, rare and precious five second zone with a swift 5.97 at ...
[+]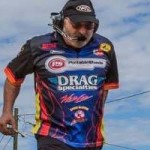 Larry "Spiderman" McBride's crew chief and brother, Steve, let it be known before the ManCup Spring Nationals, April 10-12, with the ...
[+]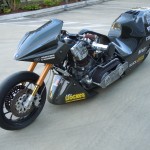 After starting on a high winning Round One of the Australian Top Fuel Motorcycle Championship earlier this year, Multiple Australian Champion ...
[+]
Nitro Dragbike Image of the Day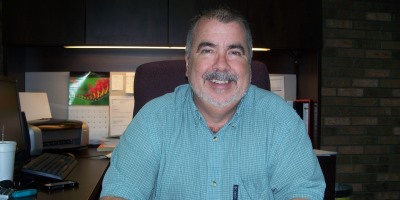 Harley-Davidson News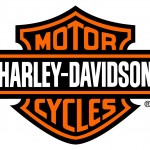 Harley-Davidson Inc. is scaling back motorcycle production as it loses sales to rivals offering discounts of as much as $3,000 a ...
[+]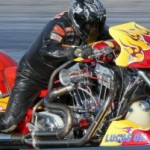 The IHRA Nitro Jam Drag Racing Series has invaded Florida and following a spectacular show at Bradenton it now is headed ...
[+]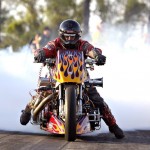 The IHRA Nitro Jam Drag Racing Series points battles were shuffled after drivers encountered luck, both good and bad, at last ...
[+]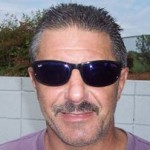 Larry "Drums" Brancaccio of Bammer Racing, Nutley, NJ,  is pleased to announce that JIMS will be on board as a product ...
[+]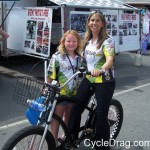 In 2015, Quicksilver Powersports Lubricants will help power seven-time land speed record holder Valerie Thompson on her quest to reach record ...
[+]